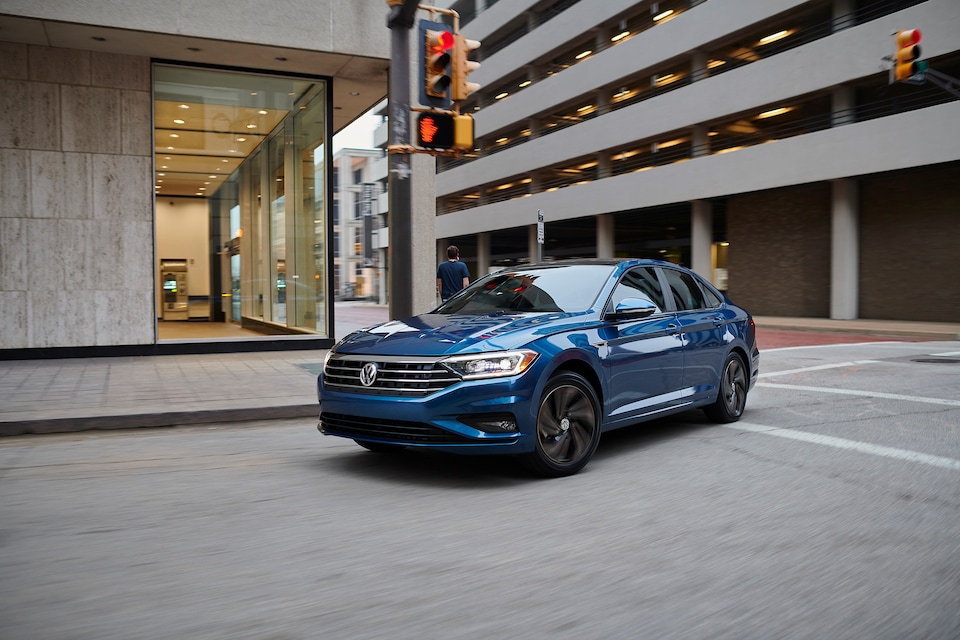 Efficient, Stylish, and Comfortable: the Volkswagen Jetta
For years, the Volkswagen Jetta has been a go-to option for many different drivers (particularly those who love sedans). That is for good reason, too! Not only does this vehicle provide you with the efficiency and versatility you are looking for in a modern sedan, but it also offers some style, some durable capabilities, and a plethora of cutting-edge features.
Whether this is your first time investing in a Volkswagen sedan, or even if you swear by Volkswagen models, we are confident you will love the experience the Volkswagen Jetta has to offer.
Dependability Meets Modern Innovation
As was mentioned before, this Volkswagen vehicle has long been heralded for its incredible performance capabilities, including its high level of efficiency and its versatile strength. On top of those benefits, you will be able to enjoy a stable and comfortable driving experience thanks to its razor-sharp handling and its comfortable and spacious interior artisanship. Furthermore, this sedan has a myriad of features, all of which are easy to use and access when you are behind the wheel. Whether you want to listen to your favorite artist through the premium sound system, or if you want to change the temperature in the car, you can do so with ease.
Safety is also an important factor for any driver to consider. Not only is the Volkswagen Jetta built to withstand the tribulations of the road, but it also has a plethora of cutting-edge safety features. This technology can help expand your awareness on the road and provide you with peace of mind.
Ready for a Test Drive?
The best way to know whether a car is right for you is to get behind the wheel. That is why we suggest stopping by our dealership to see the Volkswagen Jetta in person. We would be proud to help answer any questions you may have about its abilities, while also offering insight and advice (should you want it).
Stop by Three County Volkswagen in Lyndhurst, NJ and we can help you with all of your automotive needs.
We are proud to also serve drivers in Clifton, Jersey City, Newark, and Passaic.